"Aaaaaah, the sweet smell of Singapore" said Meena, as we emerged from the airport. That hot sticky, rain-on-bitumen smell.
Everywhere that is not a building is green; jungly vines cover even the freeway over passes. and winding staircases. And the ground is full of great big fat blades of grass. The rain, also, is great big fat drops of warm tropical water. A few drops are enough to wet our heads through. We are no strangers to Singapore.  For us Singapore is not about food, shopping or sightseeing, its all about accessing the best Cerebral Palsy physical therapy in the world for Sparky.  We have been here 6 times over the past 6 years for training in ABR therapy.
What is ABR?
Mainstream therapist use a system of grading the severity of someone's Cerebral Palsy using the GMFCS scale. Out of five levels, Sparky comes in at level five, the most severe. The fact that Sparky has such a profound level of Cerebral Palsy  and yet has no scoliosis, and has no hip pain, and has had no surgery, is no stroke of luck. We are so fortunate to have been trained by Leonid Blyum himself, the inventor of Advanced Biomechanical Rehabilitation. We have administered thousands of hours of ABR therapy with Sparky, since she was 2 1/2.  Leonid's website and blog are full of information, photographic evidence, and scientific rational for why and how ABR works. Essentially, it strengthens the body from within.  For us, the proof, and indeed our motivation for returning yet again, is in Sparky's ever strengthening and functional body.
Why do we love ABR?
Well, firstly, because it does no harm, this cannot be said of all therapeutic approaches. But also because it puts parents in the driving seat, allowing us to put in the effort, make the decisions and learn the skills ourselves.  It gives us the tools to heal and strengthen Sparky's body. And it works.
Sparky's evaluation went extremely well, and she has made good progess. ABR is delivered manually and also by a machine that attatches pressure bladders to her body at night. Since last year, pregnancy-and-baby-and-stress meant we failed to do any manual applications. However, the machine hours alone are responsible for good progress, and we are really excited about the new 'ball and egg rolling' applications we learnt. And not just because the eggs are small and will fit in our backpacks!
Like so many parents and children around the world, we are so grateful to Leonid and the ABR team for giving us the tools to help heal our own child, with our own two hands.
Check out this video, you'll see what I mean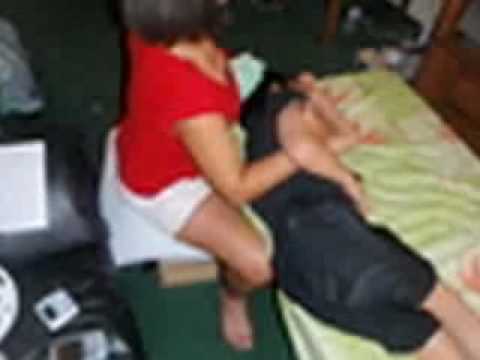 [like url=http://www.facebook.com/pages/Going-Anyway/154357101344917 xfbml=true action=like layout=standard width=250 height=100 style=float:left div=true]
Related posts: